Marriage Book of the Quarter
Each quarter, we'll be featuring a marriage-related book to help your marriage thrive. Our goal is to get 200 couples committed to read the featured book.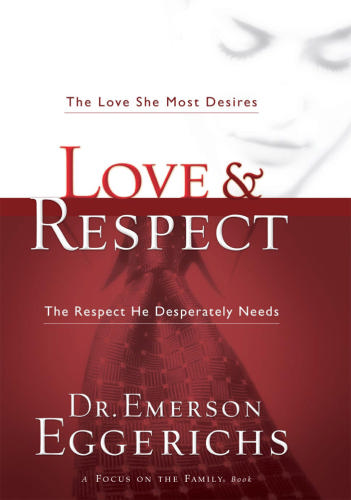 This quarter, join us in reading,"Love & Respect - The Love She Most Desires; The Respect He Desperately Needs," by Emerson Eggerichs:
Discover the Single Greatest Secret to a Successful Marriage. A wife has one driving need - to feel loved. When that need is met, she is happy. A husband has one driving need - to feel respected. When that need is met, he is happy. When either of these needs isn't met, things get crazy! Love and Respect reveals why spouses react negatively to each other, and how they can deal with such conflict quickly, easily and biblically.
Links to this book at ChristianBook.com, Amazon.com or find it at your local bookstore.